Teen Murder Mystery Book Series
The Chicken Thief Soldier: A Death at Valley Forge Paperback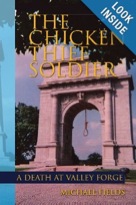 The reader is invited to take the tumultuous journey from Valley Forge in 1777 to Vietnam in 1975. The journey begins with the Chicken Soldier, who is killed at Valley Forge, and it continues with the modern Chicken Soldier, who grows up in Valley Forge and fights in Vietnam. It is the story of two friends who take this journey together. As they overcome major conflicts in high school and then even greater conflicts in Vietnam, they demonstrate the great strength of youth and the value of friendship in a complex, dangerous, and ever-changing world.
The US Review of Books- http://www.theusreview.com/reviews/Chicken-Fields.html
Port Excerpts in Twin River
2014 finalist: Next Generation Indie Book Awards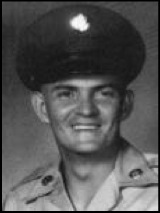 "I was here when State Senator Sam Hays made the dedication to Sergeant Port."
"He was First Cav. A grenade landed in the middle of his men. He fell on it."
"Yeah," Gene said. "The grenade ripped open his side. Somehow he survived. When the position was overrun, the VC carried him out, gave him medical attention, and fed him monkey meat to get his strength back. He died in a POW camp ten months later. President Nixon awarded him the Congressional Medal of Honor posthumously in 1970."
"Did you know him?"
"Sergeant Port was just like the rest of us. You would never have known that he had that something extra in him. He saw the danger to his friends and jumped on the grenade. That was real courage."
"I have a theory about courage, Gene. I think it's in the genes passed on from generation to generation. Coming out here in the wilderness like they did, the first settlers had to be brave. It was an act of courage to find food, to carry water from the spring, just to stay alive and protect the family. Only heroes survive the wilderness." (pg. 166)
A Salute To Veterans Exert from Twin River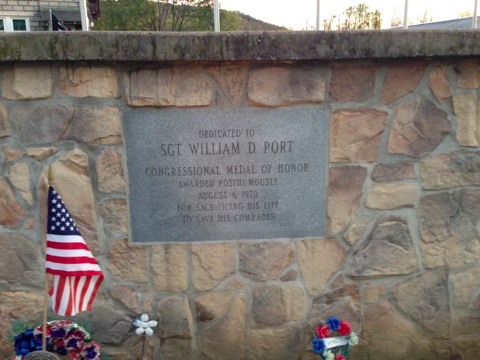 "No one else cared. Why did you two care about me?"
"Oh, that's easy to answer," Conner said. "It's for what you did."
"What I did?"
"You're like Dad. You fought for my country." Conner jumped to attention and saluted. "Thanks."
"Yeah, thanks," Matt saluted also. Then he began pumping the sergeant's hand.
(pg. 256)
Twin River III: A Death At One Thousand Steps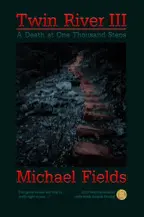 2015 Pacific Book of the Year (Suspense Category)
Twin River III continues the exciting saga of Wesley Palladin, the brooding vigilante. Twin Rivers III: A Death at One Thousand Steps takes readers on a haunting ride through 1980's Twin River, Pennsylvania.
Twin River III: A Death at 1,000 Steps starts with ruthless mobster Don Scavone's cronies, Luther and Max, seeking revenge on humble janitor Gene Brooks for shutting down their child porn business. After Scavone's hit men kidnap teenage girls and plot murderous schemes in Twin River, Brooks and Palladin try to bring the men down. However, Palladin's protégé , Matt Henry and Cody Romano, the son of Palladin's lover, show in the novel that even though they're young men, they can take on serious responsibility.
Twin River III is a chilling story that readers will love. Palladin is a complex character who is a likable antihero. Even though Palladin commits violent acts, he also shows his sensitive side by reaching out to Cody and listening to Beatles songs. Palladin is a Vietnam veteran who is haunted by demons from his past, but is trying to change his life and protect the people he loves. Palladin is a compelling lead character.
The supporting characters in Twin River III are also excellent characters in the novel. Cody and Matt are young men who are struggling with living in a small town while encountering dangerous situations.
Similar to Cody's hero, Holden Caulfield in The Catcher in the Rye, the young men in Twin Rivers III are grappling with love, hate, and the challenges of adulthood.
Fields' writing in Twin River III is a driving force of the novel. His descriptions of the violent encounters between Palladin and Scarvone's men are filled with suspenseful action scenes that will immediately hook readers. While the book has graphic violence, Twin River III also has unexpected light moments. The classic comedy Caddyshack is featured prominently to show the adolescent humor Matt and Cody love. References to Tom Cruise and ESPN being new additions to pop culture are mentioned in a sly wink and nod to the novel's setting in 1980.
Readers who love classic gritty crime novels like The Godfather will love Twin River III. They don't have to worry if they haven't read the whole series: they can jump right in, but will want to read the whole series after picking up this novel. Twin River III can also be made into a gripping Martin Scorcese movie because of the cinematic dialogue and action. Twin River III: A Death at One Thousand Steps is the perfect novel for readers who want to delve into the fascinating secret side of small-­‐town life.
The US Review of Books: http://www.theusreview.com/reviews/Twin-River-III-by-Michael-Fields.html
History of Violence Repeats Itself in Twin River

2014 FINALIST: NEXT GENERATION INDIE BOOK AWARDS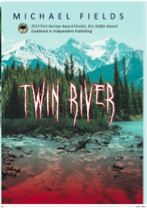 From massacres in the 1700s throughout modern times, A region of Central Pennsylvania is haunted by a history of violence.
History shows that violence has a way of echoing throughout the ages, shaping the behavior and culture of those who survive and those who live in the area long after. In many ways, these effects can be subtle and minor, but for the characters in Fields' novel Twin River discover, the shadows within themselves can interact with the past in unexpected ways.
Award-winning author Michael Fields created a powerful reading experience in his first series with indelible characters challenged with life-threatening situations. "I wanted interesting characters that the reader would like, that the reader could relate to," said Fields during a recent interview with Pacific Book Review. "I wanted these characters to face serious, life-threatening problems. I wanted the problems to be solved by inner strength and faith in family and friends."
Michael Fields has the skill sets needed to bring pages to life. "I do a lot of reading. I taught literature for thirty years," commented Fields. "Also, I met John Steinbeck in Southeast Asia when he was covering the Vietnam War for the Philadelphia Inquirer. We talked about the war; he encouraged me to write about my experiences. He wrote about our exchange in his article (April 1967). I still have it."
Twin River opens in the late 18th century, and the mid-1970s, the main plot of Fields' narrative picks up in 1980 with Conner Brooks and Matt Henry, two friends with troubled family lives. Conner lives with his dad, a Vietnam vet with a long history of killing, while Matt is subject to multiple forms of abuse by his father. Overshadowed by Blood Mountain, the site of a massacre depicted in the first chapter, Conner and Matt try to navigate high school while beset with troubles above and beyond the normal teenage troubles: a pair of kidnappings, homicidal twin brothers preparing dark sacrifices in the hills, and corruption in the local police and sheriff's departments. However, the darkest secret is one the boys aren't even aware of at first: Conner's father, Gene, didn't leave his killing ways behind in Vietnam.
Review by The US Review of Books- https://www.theusreview.com/reviews/Twin-Fields.html#.YsceTnbMIgx
Review by Readers Favorite- https://readersfavorite.com/book-review/twin-river
Twin River II: Have Weapons Will Travel
2015 finalist: next generation Indie Book awards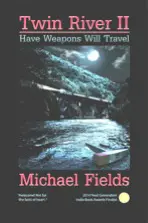 "My name is Palladin, as in pallbearer." Learning the skill of killing from his father at an early age, Wesley Palladin, Have Weapons Will Travel, reaches the highest level of his profession as an assassin for the mob in Philadelphia. Unfortunately, Palladin mishandles a contract and exiles himself to Twin River, where he takes a bank security job and also becomes the mentor to fourteen-year-old Matt Henry, a very troubled, violent teenager. Matt is challenged to overcome the tragedy of abuse in his past, deny his quest for revenge, and find hope in the dark, foreboding Shadows of Death that cloak Blood Mountain. Riveting and deadly action originates in Chinatown, the Italian Market, and Bryn Mahr in Philadelphia and relocates ominously to the Twin River farmlands and mountains in Central Pennsylvania. Beset by kidnappings, wild hog attacks, extreme bullying, and unchecked brutality in a juvenile institution, violence prevails in the small mountain community. As the body count rises, unlikely contributions from Holden Caulfield and comedian Bob Hope bring a resolution that is fearsome, unexpected, and also triumphant.
Pacific Book Review: http://www.pacificbookreview.com/twin-river-ii-weapons-will-travel/
Readers' Favorite: https://readersfavorite.com/book-review/37997
Forward Reviews: https://www.forewordreviews.com/reviews/twin-river-ii/
Twin River IV: C U When U Get There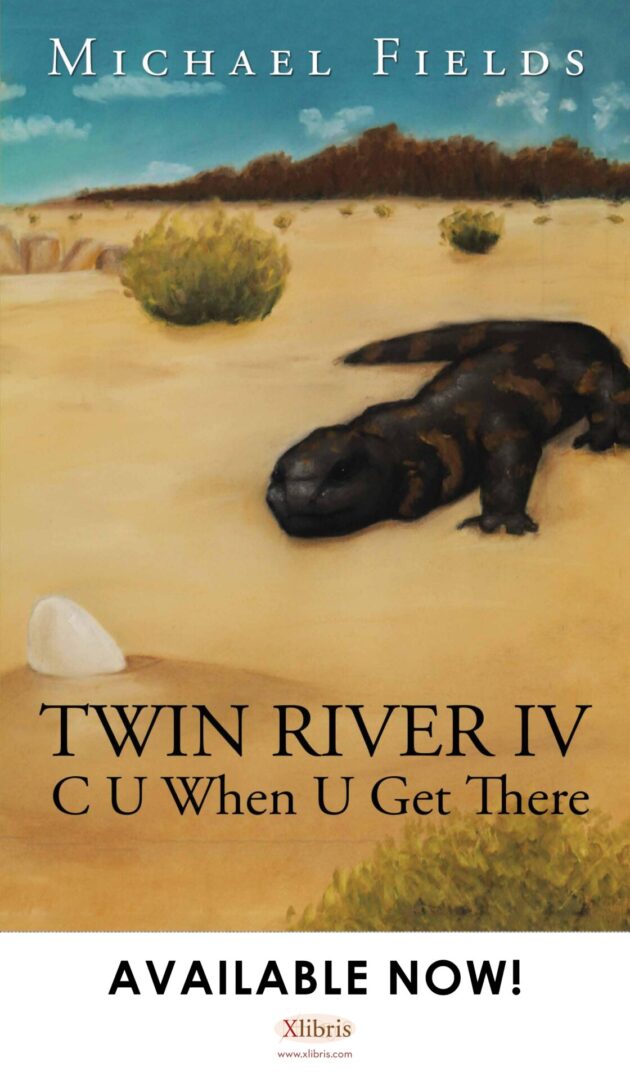 The final book in the Twin River series, C U When U Get There, takes the reader on a perilous journey. Resurrected in the violent predator/prey ethos of Death Valley, Cain Towers leaves a trail of terror and death as he plans his return to Twin River. Accompanied by his Uncle Abel Towers, Cain will wage war with Vietnam veteran Gene Brooks for the heart and soul of the Twin River community. As Cain and Abel focus on their victims, vulnerable teenagers Stanley Banks, Niles Wilson, and Amber Crawford face a life-and-death struggle to get there, a place of safety and love, and family.
Twin River IV Blue Ink Review.pdf
One Grey Night It Happened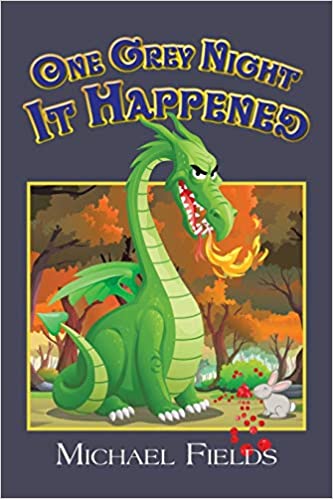 Set in the mountains of Central Pennsylvania, "One Grey Night It Happened" recognizes the natural beauty and rich cultural heritage of Pennsylvania's wilderness region. Running from a notorious mountain clan, a young and defiant Jeremiah Willis departs Arrowhead Mountain and enrolls in Bloomington High School. A black transfer student and gifted athlete, Lucas Bradshaw, enrolls that same morning. The day before he enrolled, Lucas witnessed a school massacre in his Virginia school, Robert E Lee Academy, and now is the target of a massive manhunt. Sparks fly when Jeremiah and Lucas meet. They form an unlikely alliance and become allies in the fight against bullies, racists, and corrupt officials. The boys share a deep reverence for nature. When developers plan a million-dollar Dream House on Arrowhead Mountain, Jeremiah and Lucas work together to protect the forests. Suspense mounts at a torrid pace. Either tragedy or triumph awaits Jeremiah and Lucas.
Pacific Book Review: https://www.pacificbookreview.com/one-grey-night-it-happened/
KIRKUS Review: https://michaelfieldsauthor.com/kirkus-One-Grey-Night-It-Happened.pdf